Pallet Options

General Pallets & Crates manufactures a number of products and containers for shipping purposes, with custom designs being our specialty. Using only virgin wood, General Pallets & Crates is dedicated to building quality products and provides the following pallet options:
Block Pallets (Costco Approved)
Custom, One Way
Crating
GMA (48″ x 40″)
Assembly Parts
Most of our products are custom pallets. If you have complicated pallet or crating needs, this is our specialty. All products are made of virgin wood with no used lumber. Our material inventory allows us to meet your pallet needs.
General Pallets & Crates does not re-manufacture or broker used pallets.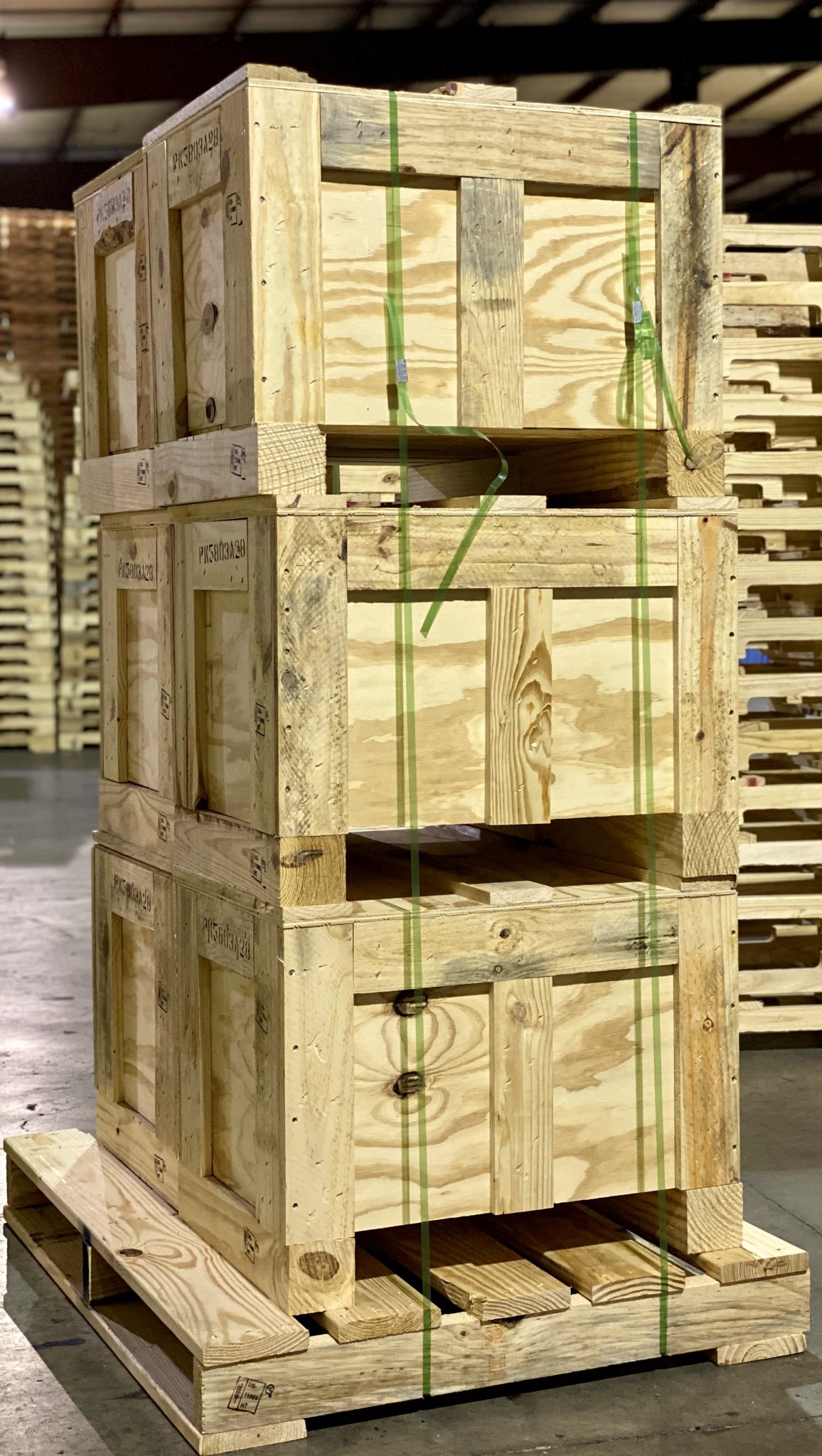 Block Pallets (commonly known as Euro-Block pallets)

Why the recent interest in block pallets? Block pallets are the dominant pallet type in most other parts of the world. Europe principally uses block pallets. The EUR-pallet, known in North America as the Europallet, is the dominant pallet there. The Europallet pool, the largest pallet pool in the world, is reported to include at least 500 million block pallets.  Read More.